thomryng
On July 20, 1969, man first set foot upon the Moon. The project that took us to the Moon was called Apollo, ostensibly after the Greek god associated with hunting, harmony, and healing.
Perhaps the folks over at NASA had sense of humour, or maybe God the poet was at work again, for July 20 is... (more at
http://www.thomryng.com/amateurmonk/the-poetry-of-apollo-2017/
)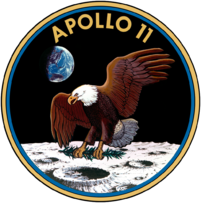 Originally posted at
Mundus Tranquillare Hic
. If you wish to comment, please do so there.
http://www.thomryng.com/amateurmonk/the-poetry-of-apollo-2017/
File under: Annual, History, Saints